Oxygen Retreat specializes in providing erotic caribbean vacations at the most beautiful sites in the Caribbean with the companionship of some of the most beautiful women in the world.
An Oxygen Retreat can be customized to any size group as well as themed events such as bachelor parties, divorce parties, birthdays and even couples looking to spice things up. Many clients prefer an intimate retreat for just themselves and the companion(s) they choose.
With such a rich history in tow, you can rest assured that the most experienced team with the most extensive knowledge of erotic caribbean vacationing and the Dominican Republic is assigned to make your fantasy a reality. 
We first opened our doors in 2006 and instantly revolutionized erotic Caribbean vacationing. 
From 2006 through 2013 we operated at a facility formerly referred to as "Isla Verde" in the town of Cabarete located in the Puerto Plata province on the north coast of the Dominican Republic. 
Barely two years after opening our doors, Hustler Magazine featured us in their March 2008 issue referring to their experience at Oxygen Retreat as "A Real Life Caribbean Fantasy Island."
When Joe Diamond, the same author of the aforementioned article, wrote a book titled "Around the World in 80 Lays: Adventures in Sex Travel", he dedicated an entire chapter to us, simply titled 'Oxygen'. 
Joe Diamond is the Gulliver of sex travels."
– Larry Flynt, Founder, Hustler Magazine
ENTER: OXYGEN RETREAT 2.0
Between 2013 and 2014, we began developing a new business model to provide our clients with a more luxurious and flexible experience. 
By late 2014 we relaunched as Oxygen Retreat 2.0, bursting out of the confines of "Isla Verde" and opening up new possibilities. The rebranding lasted throughout 2015 as clients flocked our way to enjoy unparalleled variety in companionship all while reveling in everything that the Dominican Republic has to offer without the limitations of just one location or one section of the country. 
A DECADE OF OXYGEN RETREAT
2016 marked our 10th Anniversary, crystalizing our legacy as the leader of erotic Caribbean vacationing. 
From modern accommodations, a commitment to recruiting the most beautiful women available and our focus on customer service, Oxygen Retreat continues to evolve in the the direction our clients guide us in. 
VIRTUAL INTIMACY AT IT'S FINEST
In 2020 we take our experience full-circle with the introduction of Oxygen Retreat Live.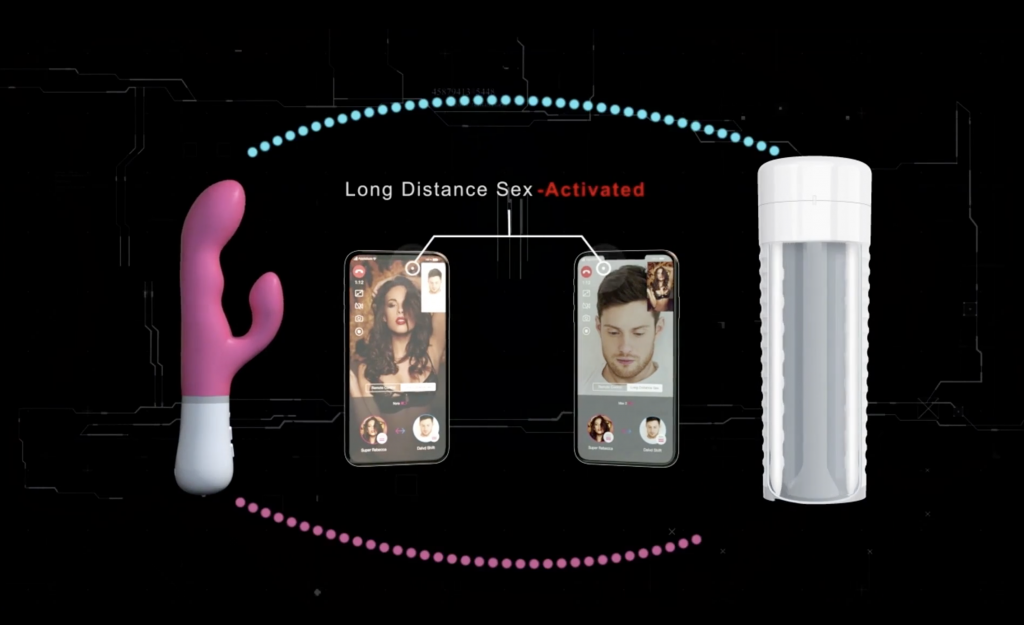 With Oxygen Retreat Live we virtualize the intimate experiences with companions for your enjoyment between trips. 
In addition, Oxygen Retreat Live is the perfect way to get acquainted with new companions before you meet them on your next visit.
Our unique ability to customize retreats across the entire Dominican Republic and deliver the most variety in experience is what truly sets Oxygen Retreat apart from all other alternatives.
With Oxygen Retreat you'll enjoy:
QUALITY COMPANIONS
Our incomparable selection of companions is the result of an attentive vetting process. They come from all corners of the Dominican Republic and are eager to engage with our clients and leave them satisfied with their experience. In fact, many girls are eager to work with us because they enjoy the professionalism with which they are treated as well as the luxurious experience they are able to share with our clients which comes across in the way they deliver companionship.
5-STAR SERVICE
From the moment that you are greeted at the airport by our chauffeur, to your arrival at your accommodation where you'll settle into your private room, you'll feel catered to. Drop your bags off on your bed and join the girls in the common area where a host and/or waitress will be waiting to serve you your drink of choice. At every step you'll experience our all-inclusive hospitality with food, drinks and companions at your beck and call.
CUSTOMIZABLE EXPERIENCE
We give you the key to the entire island granting you unlimited access so that you can discover all of the amazing destinations, experience all of the excursions and taste all of the delicious cuisines as well as the variety of nightlife available. No more staying in the same exact location, confined within the same walls and mingling at the same tiki bar each and every single visit. Beachfront accommodations? No problem. Hillside privacy with a view of the ocean, absolutely!
VIRTUAL INTIMACY
Remain connected between trips, keeping the spark alive with your favorite companions while more intimately getting to know new ones before your next vacation.
Simply click to call, email, WhatsApp or Skype us: